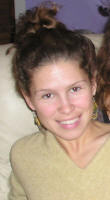 "Eric brings a tradition of storytelling alive for my children, instilling the values that I treasure as a single parent."
Jamie Wilke, Massage Therapist, Single Parent and Mother of Three.


"What a storyteller!
His stories are well researched, well shaped, and full of the richness of a good book Eric is a pro who works well with everyone, and who loves what he does. No matter how loose or reserved his listeners, he reaches us all."


Kit Crawford, Younger Group Teacher, Antioch School


"Eric's stories reinforced the educational goals of our program and helped the students learn in a way that was both meaningful and memorable. I highly recommend Eric as an imaginative and captivating storyteller. He is a pleasure to work with!"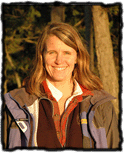 Zayanne Thompson, Outdoor Education Director


"...when a gifted storyteller is within our midst, we sit back, cherish, learn and enjoy being with them. Eric is such a tale spinner!"


Cathryn R. Bump, Waldorf Teacher


"Eric James Wolf connected with the students. His stories related to their lives."


Jim McKenna Coordinator of Childrens Programming, American Museum of Natural History, NYC.


Dear Friends,


This podcast was originally intended to be a sample or taste site – but the sad reality is that we are swimming in media and it's time for me to admit that people need more then a taste to part with their hard earned cash.
I also have a number of children who I love dearly who live far away from me. I have there for decided that I will rebirth this podcast into a story fest of free fairytales.
I certainly could record one story a day for the rest of my life. If you have listened to these stories and you have found them entertaining, interesting or helpful and you are seeking more, please consider purchasing a CD from my CD store to support the development of my work.
The more CD's I sell the more time I can devote to creating more free stories! If you have children who you wish me to feature as the child the story is told too.
Purchase a CD directly from me as described on this site and place a 3x5 card with your child's name and age and a short description (hair, eye color, slim/heavy – quirky behavior). I will dedicate the next story to the child that I pull from the hat.
While the stories on the podcast are for any age. The fairytales on the CD's are well... intense and should only be listened to by children ages 8 and up. My Tall Tales CD is for all ages and so are my Aesop stories.
With love and respect,
The Storyteller
Brother Wolf – February 2008
PS: If you are a fan of the podcast,
take a moment to join the face group fan club and help me spread the word. I would also appreciate it if you could do me the kindness of writing me a iTunes review as I received a negative one for my marketing efforts and I need to overcome the bad review with my good deeds.